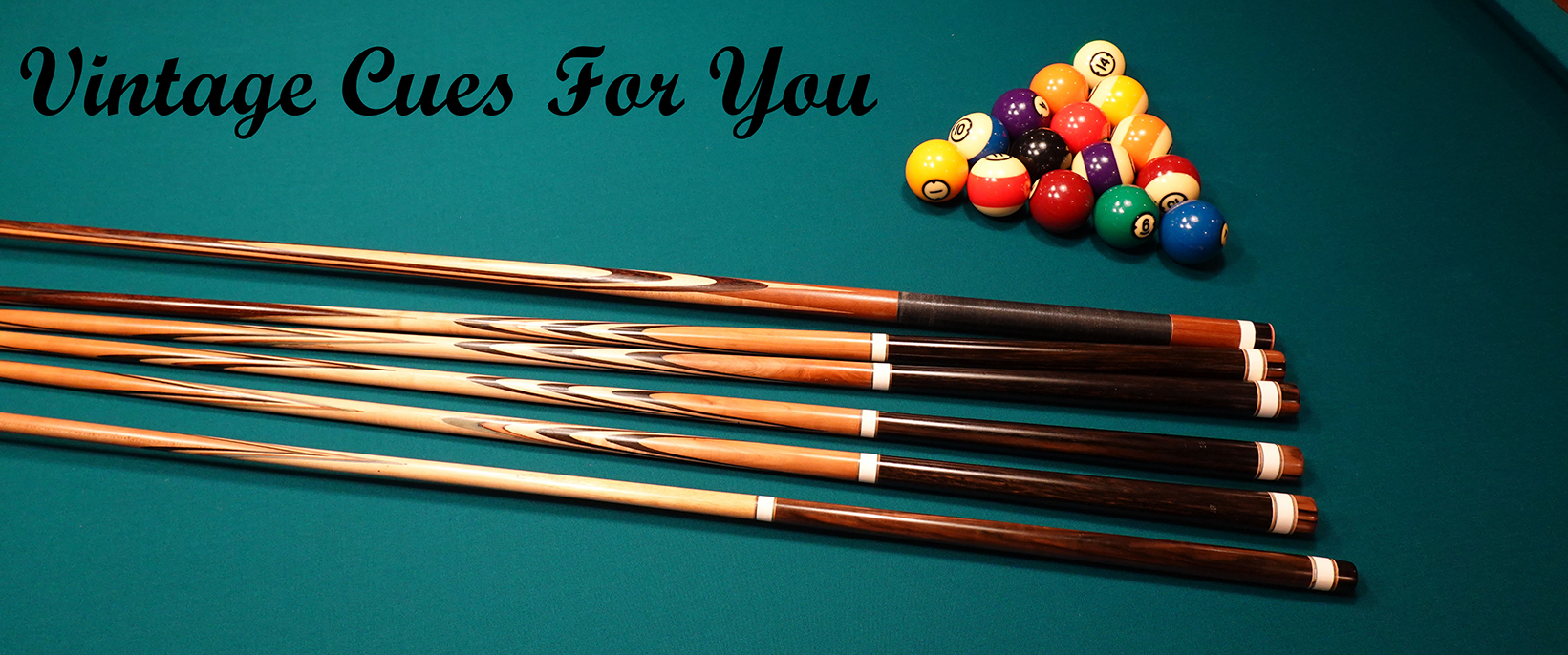 I AM INTERESTED IN BUYING YOUR ANTIQUE POOL CUES
I do not do appraisals. Contact me only if you have a Billiard Cue that you wish to sell.
Email address to p.mineart@vintagecuesforyou.com.
Attach Pictures of your Billiard Cue.
Add a description of the cue to include: Length of the cue and describe if your cue is warped. To determine if your cue is warped lay it on a flat surface and roll the cue. Tell me if you can see light between the cue and the flat surface. If the cue is warped, extend the cue out off of the surface so that only the bottom 30 inches of the cue is on the surface. Tell me if the butt end of the cue will roll on the flat surface with no indication of being warped.
Purchase of your Cue: If you wish to sell your cue send it to me. Send me a PayPal Invoice. Once I receive your cue, I will inspect it. Then I will pay your PayPal Invoice or I will return your cue and you can cancel your invoice. In any case, I will pay for your shipping to me as well as the return shipping should I want to return your cue.