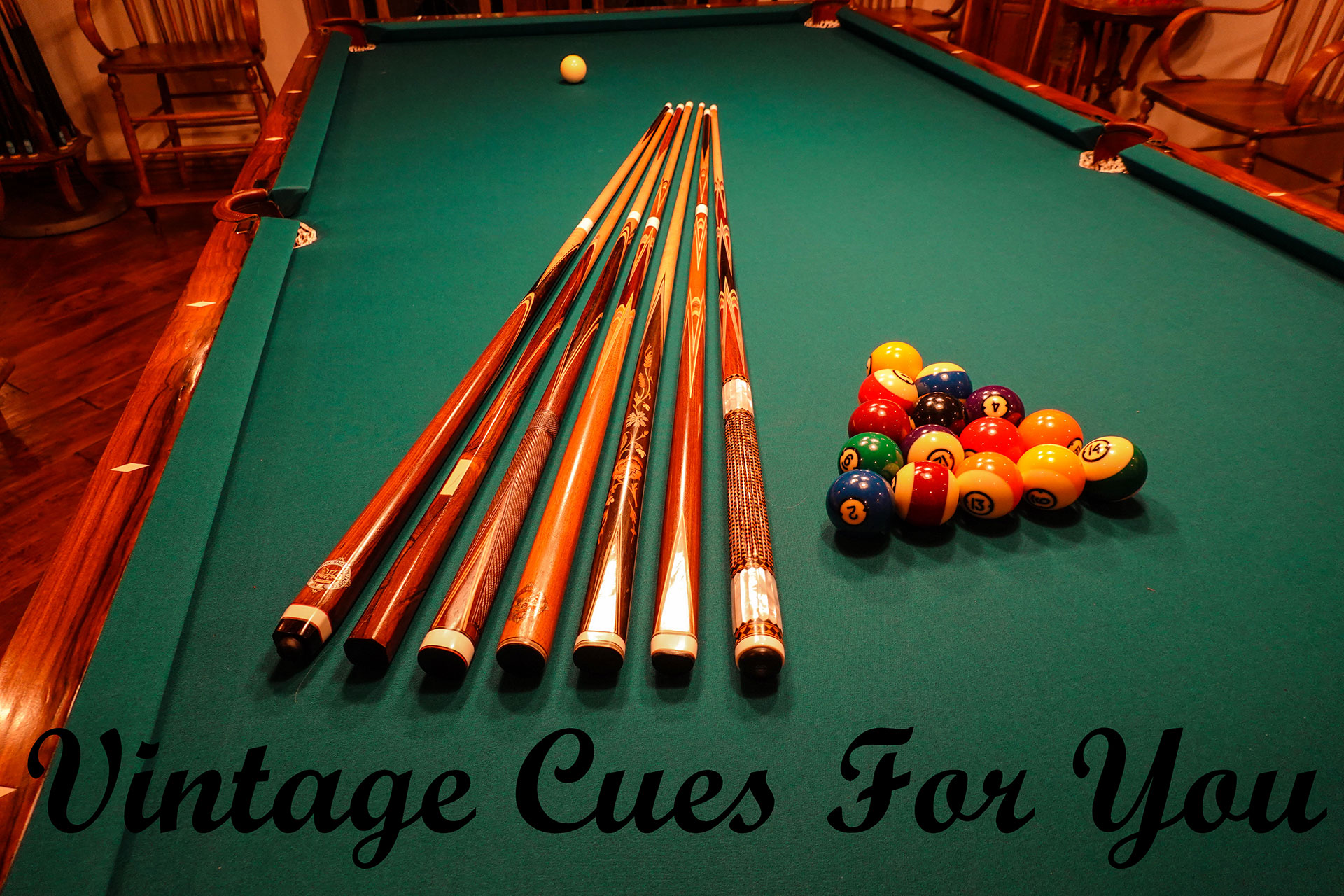 I Would Like to Buy Your Antique Billiard Cues
Vintage Cues for You: Specializing in The Faithful and Accurate Restoration of Vintage Billiard Cues. 
For many years I restored cues for collectors around the world. With the restrictions on use of ivory which I appreciate as I have been to Africa several times, I no longer restore cues for others. I do however still purchase cues and restore cues for myself and my sons using Resin-Ivory + S which has the look of Ivory. If you have any special cues that you would like to sell please email me. Do enjoy checking out my billiard room and collection as well as other billiard related matters.
Warm Regards,  Paul Mineart